PRODUCT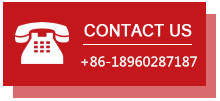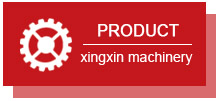 urrent Position:
Home
> Product >
QT12-15

QT Series Multi-functional Fully Automatic Block Making Machine
As a "National Inspection-free Product", Xingxin block making machine is well supported with complete functions, easy operation and stable quality. It has reached the leading level of its kind at home. It is applied in producing high-strength and fine-quality ordinary concrete blocks, fly ash blocks, waste residue blocks, etc. The blocks produced are featured with high consistency, good capabilities in frost-resistance, permeability-resistance, sound insulation, thermal insulation, heat-preservation property and reliable performance.
Technical Charcteristic
1.Imported high-effect hydraulic proprotion system pure component(more efficient and energy conservation)
2.Imported intelligence PLC touch screen and pure electrical element (high automaticity and easy to operate)
3.Arch breaking type rapid feeding device(better feeding for multi-hole brick with better uniformity)
4.Extend type high efficient vibrotechnique (Forming production faster and with higher compactedness)
5.High-heart treatment special technoligy (to make the mould more durable and more firm )
Producers goods
Using smallrock,sand,stones,cement,can be heavy addition with fly-ash,slag,coal gangue,ceramsite,pearlite and etc many type or industrial Waste.
One machining with multiple uses,by changing mould it can produce all type of standard building blocks.
Multi-holes block and hollow block
Ceramsite heat preservation block
Composite heat preservation concrete block
The above production come with good heat preservation performance,and satisfy the national new energy conservation policy demand.
TECHNICAL PARAMETERS
Vibration Frequency
3800-4500r/min
Main machine weigh
15000KG
Dimension
11500*4550*2800mm
Capacity
53.9KW
Cycle Time
15-20(S)
Rated pressure
31.5mpa
Vibration force
150KN
Pallet size
1350*880*30mm
Vibration type
hydraulic vibration
Stacking machine power
3.7KW
| | | | | |
| --- | --- | --- | --- | --- |
| Block Specification | Size (mm) | Block Mould | pcs/mould | PCS/8Hours |
| Hollow brick | 390*190*190 | | 12 | 17280-23040 |
| Porous block | 240*115*90 | | 30 | 43200-57600 |
| Solid brick | 240*115*51 | | 63 | 93600-124800 |
| Holland Brick | 200*100*60 | | 42 | 60000 |